Each group of students can earn table marbles for working hard at their table! Once they get 10 marbles EVERYONE at the table gets to move thier clip up! This is teaching the students kindness, responsibility, sharing, respect, and how to help others. These are civic virtues that help our world become a better place. How does your child help others at home?

Feel free to leave a comment below to share with Miss Palmer. If we get extram time in class or enough comments I might be able to read them in class to show the students that the families are in touch with the teachers! :) We are one great Love Creek Community!

Powered by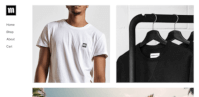 Create your own unique website with customizable templates.