Students can bring in 1 show and tell item to share with the class. Please be mindful of how valuable your item may be. Of course the teachers will be helping to keep our show and tell valuables safe, but unfortunately accidents do happen. One good idea is to bring in a picture of your show and tell item.

Ex: Ms. Palmer may bring in a picture of herself wearing a favorite necklace because I don't want it to get lost at school.

Ex: Ms. Palmer will bring in a picture of the very first day she adopted her dog Benji because I know I cant bring my dog to school.

Students may bring in a toy, but it is not guaranteed that we will also get to play with our show and tell item. Other ideas include favorite stuffed animals, small toy car, favorite book, what ever is special and meaningful to your child. Students will be asked to say 1 quick sentence about their item.

Ex: "I brought in an elephant stuffed animal. It is not my favorite toy but elephants are my favorite animal." - Miss Palmer

Ex: "I brought in a lego person I got from my vacation to Lego Land. It was fun."-Past Student.

Powered by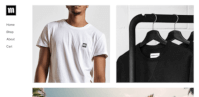 Create your own unique website with customizable templates.