First you see us... Now you dont!


Our marble jar party was a success. All the students had fun being in their costumes, acting like their costumes, and getting their picture taken. Earlier today we even shared show and tell style about our costumes. We added some learning by talking about what sound our costume started with. /Nn/ for Ninja! /Kk/ for Cowgirl /Ss/ for Superman! Then we even said the letter the sound went with! What a blast! I cant wait until we fill our marble jar again! The kids came up with a fun creative way to celebrate our success. Enjoy the long weekend! Please don't forget to read!

Powered by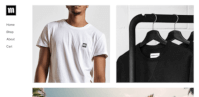 Create your own unique website with customizable templates.